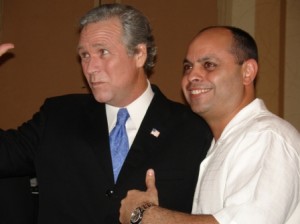 I can't tell you how many times i've actually heard that from people. Many call Mike a scammer, super used car salesman and many other terms.
Well, I have been friends with Mike Filsaime (yes, friends…we talk on the phone, over email and IM) for about six years now and let me tell you I have never run into anybody else in the world of Internet Marketing who has helped me out more! Mike is one of the most generous people on this planet.
Mike runs alot of projects that show people how to get out of the rat race of daily office work and get into the cool/fast/exciting and gratifying world of working from home with Internet Marketing. His most recent project is part of the Job Crusher initiative.
A few days ago Mike asked me if I wanted help with getting on the FAST Track to $4,000 per month online and beyond? What else could I say? Mike has shown me how to tap into his multi-million dollar insights and resources.
The stuff looks impressive. The latest special he is running is a $1 free trial to access the JobCrusher site. For only a buck you can quickly get in, grab some of his brain power and then get out.