We've secretly obtained some photos of Castro which is proof that he is not dead, but totally alive and well. Hopefully these will dispell any ideas or thoughts that Cuba's leader is not around.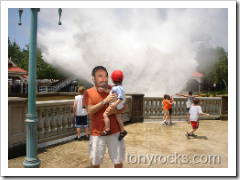 Here is a photograph of the supposedly dead Castro standing in front of a water flume ride at a local amusement park called Kennywood.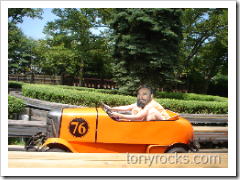 Supposedly dead Castro riding on the 100 year old Auto Racers ride at Kennywood. Look how much fun he is having. Looks pretty good in yellow!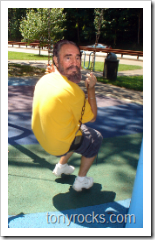 Wee…who doesn't enjoy a ride on the swing. Here is a photograph of Castro hanging out at a local park…enjoying the sun of beautiful free Cuba..
Castro hanging out with Captain Chaos while participating in the Cannon Ball Run…Cuba Edition.

So there you have it, photographic proof that Castro is alive and well and seemingly putting in some travel time around the world…and you see it here first at TonyRocks.com