Click Bank was the first affiliate marketing resource I've ever used. Good ole Michael Rassmussen introduced me to the incredible revenue building power of affiliate marketing and Click Bank about 6 years ago. While hanging out in San Francisco at the Flash Forward Conference, Mike showed me how to buy keywords using Overture (Before Yahoo took it over and destroyed it) and have them point to my Click Bank affiliate links.
I made many thousands of dollars with very little investment. However things have changed, SPAM laws, Overture not being Overture, Google being weird about what they consider landing pages, and many other things.
Well, again Michael has shown me the way and pointed me to a new product offering from Andrew Fox called the CB Affiliate Formula which uses the newest techniques to make cash with Click Bank affiliate marketing. Andrew is tops with techniques.
He even provides a few road maps that you can follow to a tee to make money online with Click Bank.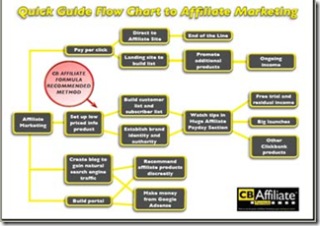 I suggest checking out Andrew Fox's CB Affiliate Formula immediately before you waste thousands of dollars on pay per click keyword mismanagement.