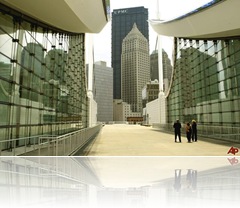 I am amazed at the trend data related to the Pittsburgh G20 Summit. Of course the search trend for the G20 is growing higher in Pittsburgh than any other city, but it is interesting to see that it is also growing (as of today) in the following 4 locations:
Philadelphia, PA
Reston, VA
Washington, DC
New York, NY
What this means is you will start to see an increase in indexing of pages related to the phrases Pittsburgh and the G20 summit in Pittsburgh.  Usually at this time of year, Halloween costumes is all the rage, but this time around, the G20 Summit will be more popular than Halloween.
This gives all of you an opportunity to cash in on this trend before it is too late.  Some keyphrases to focus on for your G20 summit postings are:
G20 Protesters
Pittsburgh G20
G-20 In Pittsburgh
Check out a great new video talking about the g20 and the hidden gems of Pittsburgh.