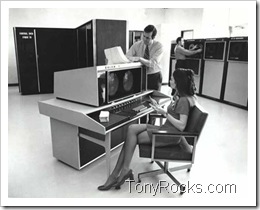 If you are like me, you are one super-duper Windows software engineer running a super-duper powerful duo-core PC running Windows XP Pro 64bit. 
If you are like me, you love to post to your blogs with Windows Live Writer.
If you are like me you are steaming mad that Microsoft has yet to release a version of Live Writer that runs on XP Pro 64 bit!
Well finally I can tell you all that I am actually running Windows Live Writer on my PC running XP Pro 64bit.  Well, sort of…actually. 
The solution is this:
Download Microsoft Virtual PC 2007 (which is free).
Grab handy the regular XP 32bit version from MSDN.
Install MS Virtual PC and create a virtual machine for Windows XP.
Install Windows Live Writer 2008 within your Windows XP Virtual PC.
But Tony, what the heck, where am I supposed to get a copy of XP 32bit?!
Well, if you ARE like me, and you ARE a Windows software engineer, then chances are you have an MSDN subscription. 
Virtual PC 2007 is pretty slick as you can actually freeze a virtual PC Windows session, burn it to ISO and the install it to another machine. 
Pretty cool for backing up your Windows images without having to worry about reinstalling some of those cool programs you've installed and collected over the years.
Yes, I know there are plenty of you asking, why not use VM Ware?  Well, Virtual PC is soo much lighter and it goes much easier on your HD space.