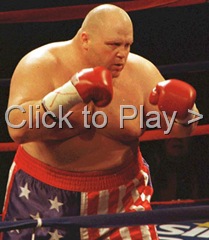 Today is official May Day for me and it marks the time when all of my webstats start from zero.  Well, really this happens every month, but I felt like posting something that said May Day May Day. I guess I was inspired by the last episode of Deadliest Catch.
Anyways, hopefully May will be the month that will get me more traffic, more affiliate sales and more totally awesome love from all my followers of the Sexiest Man in Pittsburgh.
But before I forget, don't YOU forget that Mother's Day is May 10th, so get  your flowers together, get those cards created and get it done before mom finds out.
Heck with the flowers as Mother's Day gifts…flowers are soo, soo 80's or something.  Here is my personal list of cool Mother's Day Gift Ideas:
Video Card – Use Windows Movie Maker…it is free and has some cool effects
Paper Mache flowers – Shows that you put some effort in the gift, and didn't grab a bunch from a street vendor on your way home from work.
Day Spa – Give mom a break and send her to the spa.  This is a great Mother's Day gift idea that will win you some brownie points…if you know what I mean! um..yeah right
Dinner at PF Changs. I LOVE that place. Wait, this is my idea, not for Mother's Day.
Anyways, as usual, I am off-topic.  But ok, I have to get back to thinking of a few more ideas for Gifts and blog posts.