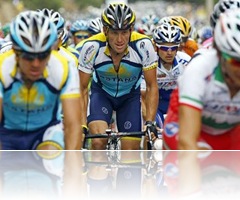 Tour De France Stage 7 is so popular because of the buzz going on over at Google. If I had my way, I would never want to hear about Tour De France Stage 7 any more.It gets boring after a bit when all you hear is Tour De France Stage 7 all day long…
but I think this is Lance Armstrong's chance to take over.  He is only trailing Fabian Cancellara by less than a second in the overall standings.
The Pyrenees is going to be tough, but I see Lance Pulling Through.