by Tony Rocks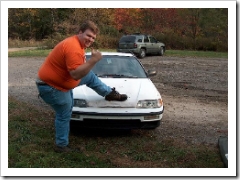 What is Pay Per Click advertising? Well, this is something that many regular web users don't know about. Pay Per Click (PPC) advertising enables you to list your site at the top of the search engine listings, according to your desired keywords and by paying a fee only when a web surfer clicks on your link. You don't pay to be listed, only for click throughs.
Your website is indexed according to the selected keywords that refer to your product or service. There is typically a bidding process(something like eBay) that allows you to place a "click" value on your listing per keyword. So, in short, the higher you bid on a keyword, the higher in the ranks your site will be listed. Folks, honestly this is THE fastest way to get listed at the top.
Signing up for a PPC site is a super way to get targeted traffic directed to your site. Plus, it is easy to budget. If you only want to spend a hundred dollars on PPC advertising, then so be it. Most PPC engines keep track of your spending to make things more manageable.
There are a few things that you want to look for in a PPC engine…one thing in particular is how well the search engine works AS a search engine. Some of the PPC engines produce substandard search results and provide horrible usability. This can easily detract from your potential customers. I have provided a review of ONLY the PPC engines that I have personally used. One thing to take note: If a PPC engine looks cheesy and unprofessional, it is probably NOT WORTH spending money on. Stick to the big guys…stick to at least the ones I have reviewed.
I've personally only worked with what I consider the three main Pay-Per-Click search engine listings: Google Adwords, Overture, FindWhat. I've spent my fare share with each of them.
-=-=-=-=-=-=-=-=-=-=-=-=-=-=-=-=-=-=-=-=-=-=-=-=-=-=-=
You may publish this article freely while you do not change it's content and the resource box. Tony Rocks is a full-service web development company that can tackle any project. From Enterprise-level applications to data integrity and storage and marketing solutions, Tony Rocks simply Rocks! http://www.tonyrocks.com