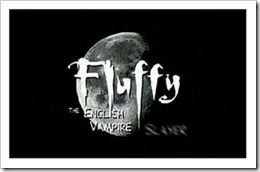 Loup wasn't kidding when he sub-titled the site "Where eclecticism has been at its best (allegedly)…"  I have seen some really crazy humor portals out there, but this one really hits home.  Why? Because it is not your run of the mill humor portal.
Loup does a great job of finding some of the most eclectic stuff out there.  Check out "Fluffy the English Vampire" for instance.  But it doesn't stop there.   Loup has some cool stuff dating back since 2005, including April fools stuff, funny video clips, music, Doctor Who stuff and others.
The Blogger hosted site makes good use of default themes…very easy on the eyes, however my main grip is that I see too many things that saturate the site.  In particular, the two left menus contain too many ads, or links that just don't stand out well.
I must say though, Loup's blended Adsense menu bar at the top tricked me :)   Nice work Loup!