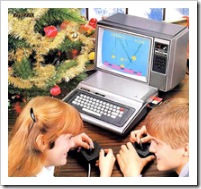 Yes it is true, I love music videos from the 1980s. Most of them spark memories of my childhood/teenage years. My first favorite band of the 80's (after I gave up on Kiss) was Hall & Oates. I remember seeing Private Eyes for the first time and thinking, wow! Those guys are so cool!
Yes, I was young. What was I thinking. Well, it was 1980 so I didn't have much to do during the Reagan era.

So for fun I decided to setup a cool 80's Video dump off of Tony Rocks and put on display the top 10 videos of the 1980s, separated by years and artists. I'm sure you'll get a kick out of watching the cool hair, leg warmers and often silly early rock video acting. Just smile and give yourself a vegemite sandwich.