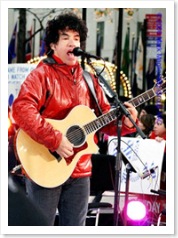 Many of you who know me that I have lyrics for just about any person I run into. So many songs have been written with lyrics that include names.
When I meet a girl named Brandi, I have to say that she's a fine Girl.
With Mandy, I have to ask her to kiss me to stop me from shaking.
When I meet up with Amy, I have no choice to ask her "What Choo wanna dooo?"
So needless to say I'm a lyrical genius, or a 30 somethin' year-old with vast amounts of trivial information.
Well it seems that lately there has been a surge over at Google Hot Trends with lyrics from the early 80's. Let me tell you, I remember the 80's and many of those tunes had some cheesy lyrics.
Look at the top 5 search phrases for today:
hot blooded lyrics
flashdance lyrics
baby love lyrics
at last lyrics
rich girl lyrics
So let's see, people are trying to get back into Irene Cara, Foreigner and Hall & Oates. I knew if I kept listening to those groups that eventually they will come back in style.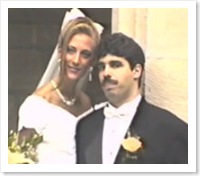 Speaking of Hall & Oates…I always thought that John Oates looked silly in that big goofy mustache. But now, look at the guy.
With no mustache he looks like Gary from the Howard Stern Show.