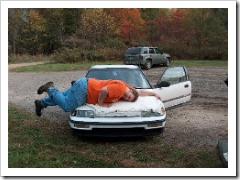 A few years ago my brother and his family moved back overseas. What a total logistics nightmare. We had the toughest time finding international movers to help us get things together. Well it turns out there aren't very many international movers to be found. Pretty much most of the stuff in the house had to be sold before the move. Trust me this is much different than moving to NYC.
Just recently I ran across a company called International Movers. They are tagged as the Global Relocation Directory. International Movers.com gives you all the facts and things you need to know before even attempting a move overseas.
International Movers provides moving guides, packing guides, and moving tips that you would never have thought of. If we decide to move closer to my brother I plan on utilizing this web service. There is really no better place to research movers if you plan on moving abroad.
Take a look at the website at InternationalMovers.com and also get international shipping rates and they will actually hook you up with international movers that fit your situation.