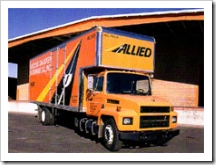 It doesn't matter if you live in NYC, San Diego, Chicago, or Dallas, you should always practice caution when picking a moving company. You personal stuff is priceless and the last thing you want is a moving company misplacing, breaking or losing any of your belongings. Heck, I've even heard of moving trucks with major leaks in the cargo bay which resulted in water damage.
So I've decided to put together a few tips for picking a moving company.
Make sure you get a written and signed estimate. Don't rely on a verbal contract.
Check with the Better Business Bureau (BBB) for reviews and and complaint records. Some movers may seem nice on the outside, but seeing a ton of complaints should hint to you something.
Check for the DOT license number.
Make sure you get previous customer references.
Make sure they accept your preferred payment method.
Make sure they are insured.
This tip list should be printed out and stuck on your refrigerator for reference. Trust me, some moving companies are good and some probably should not be trusted to even move their bowels, so do your research.