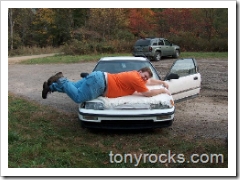 Today the official TonyRocks.com Honda CRX will be treking accross the eastern United States to Indiana today. If you do spot it, take a picture of the super hot Honda CRX. You can't miss this thing…the wheels are painted gold and so are the tires.
The first to submit a photo of the TonyRocks.com CRX gets a 20 dollars Amazon.com gift certificate!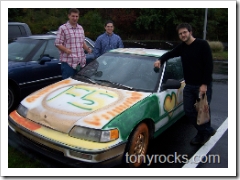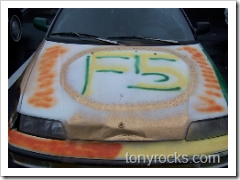 Do we have F5 sponsorship for this puppy? Who knows…but man, it sure looks awesome!