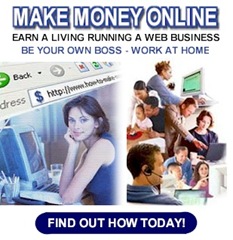 People are always asking me, Tony, how do you make money working from home?  My answers is always the same…garage sales and lemonade stands!  Seriously folks, if you are compelled to click the salesy banner on this page, well more power to you. But honestly the whole working from home thing works like this:
Ask somebody to give you money to tell them how to work from home
Provide them an ebook that explains how to do what you just did
If you want to learn more about working from home as well as pick up my tips and secrets, take a peek at my affiliate marketing category of this site.  Every blog post in that category was written for the sole purpose to push some kind of product sale for which I get a commission.