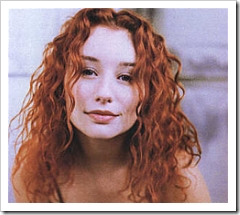 Many of you probably think that with a name like Tony Rocks that I would occasionally Rock Out once and a while. Well, yes that is true, but I haven't been to a good show since I saw English Beat some time last year.
I decided to put together a list of the concerts (at least the ones I could remember) going to when I wore a younger man's clothes.
Tori Amos
John Paul Jones
The Toasters
Butthole Surfers
Bad Religion
Green Day
Flaming Lips
Stone Temple Pilots
Poison (yep)
Warrant (oh yeah)
Stryper (EVEN BETTER)
Blind Mellon
Lenny Kravitz
Elastica
RPG
Janes Addiction (yeah!)
Robbie Krieger Band
RUN DMC (THE ROOF!)
Live (ick)
KC and the Sunshine Band (Get down tonight)
That's about all I'll list for now. Yes, I've been to many more than 20, but I don't want to use up all my webhosting bandwidth.
Feel free to reply with a comment about which concerts you've been to.
Team America World Police Just Added – Download Now on iTunes